Seeing happiness as the measure of success, businesswoman Dieu Linh, or Linh Berry – Founder and CEO of the total care brand Weilaiya Vietnam, always arms herself with sincerity on the conquest of winning the hearts of those around her.
Greetings Ms. Dieu Linh, Founder Weilaiya Vietnam, what was it that motivated you to embark on this business journey since such a young age?
As a business owner, I've never considered my goals to be financial success. Instead, I wish to find happiness in what I choose to do and contribute to. A well-paying job may help us solve many problems in life, but if there's no joy in what we do, it's not an ideal job. And if the money we earn is only for ourselves and not shared with those around us, then it's not a happy job. When I was working at Weilaiya's parent company in China, I realized that this place could nurture my passion and ideal of a "happy job". And with the brand's entrance into Vietnam, it was this ideal of "happiness" in work that motivated me to boost our business operations in this market. I believe that the joy we reap from every experience along the journey will be more satisfying than the amount of money we make out of it.
When it first came to Vietnam, Weilaiya was a completely new brand. What gave you the confidence when the cosmetics market was already flooded with so many brands?
The Weilaiya corporation is a business organization with a strong development foundation, with thoroughly designed, multi-staged plans, and plenty of meticulously crafted adaptive scenarios based on the corporation's experience in the one-billion-people market. I consider myself fortunate, therefore, to be provided a comprehensive strategy from the parent corporation, which allows me to be prepared and ready for any situation when developing the brand in a new market. Perhaps that's why I didn't find it too difficult to establish our business in Vietnam.
In addition, the leaders of Weilaiya, since the very beginning, have always pursued the business principle of giving happiness to receive happiness, in the sense that they always put their staff, customers, and partners' satisfaction on top priority. Every business strategy aims to optimize this satisfaction, to the point that they settled for low profits in exchange for high quality products. This was what gave me the strongest confidence that this brand had what it takes to make a diffirence in Vietnam.
So what does businesswoman Linh Berry – founder of Weilaiya Vietnam, aim for in the brand's development?
I am determined to make Weilaiya a renowned cosmetics brand in Vietnam in the time to come. A "brand", for me, is more than just what appears on the label, but what it stands for in the heart of our customers. With that in mind, I'm putting a strategic focus on ensuring a sustainable development for Weilaiya, launching products that bring satisfaction to all 5 senses for even the most demanding customers.
Another major target that I'm aiming for is establishing a diverse product ecosystem for the Weilaiya brand. Along with cosmetics, I'm trying to push forward a profitable investment for our committed distributors in the form of real estate products. This is also another great passion of mine, pursuing 4 core values: a long-lasting, legitimate ownership, attainment of the 6 deluxe real estate criteria, product diversity and the "Assured investment, secured profits" warranty for all investors. I hope that in this 2022, the Weilaiya brand will be able to heighten its value and become a profitable investment project for everyone: Profit in finance – Profit in happiness – Profit in life values – Profit in indulgence.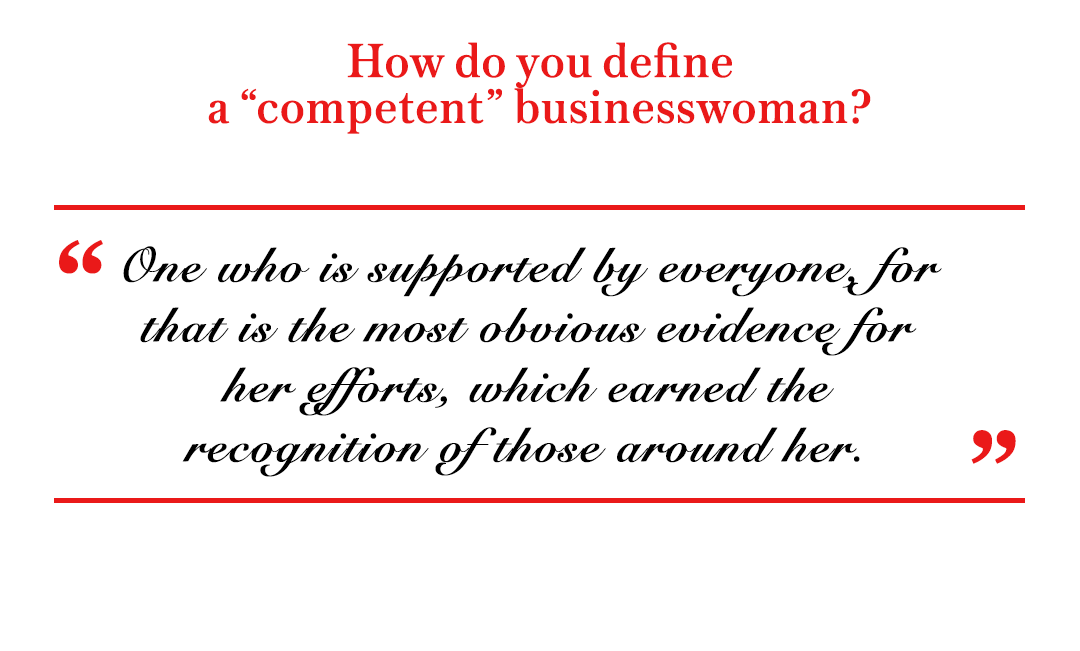 With credibility in your top priority, what do you think contributes to the quality of Weilaiya's products that has made such an impression and earned you the loyalty from customers and distributors alike?
The most impressive and distinctive trait of Weilaiya products is its aroma. The aromatic compounds in our products are directly imported from our manufacturer in Switzerland, the supplier of essence oils and perfumes for the most luxurious brands in the world. The reason why we chose to focus on aroma is because it can easily grasp a person's attention and make a lasting impression on them. But that's not all. Weilaiya's aroma is also a symbol of high class thanks to our constant research and update to keep up with the world's latest trend as well as the seasons in the year, all with a view to present a "must-have" fragrance that every customer would yearn for.
The next distinctive trait comes from the premium superfood ingredients, whose extracts are used in our products: truffle, Bulgarian rose… to name a few. These are the ingredients that we are willing to include despite the fact that they will spike our production cost and minimalize our marginal profits. Our goal, to deliver a "tasteful" experience at an affordable price so that every customer has the chance to try.
A business dealing with luxury goods requires a similar mindset in its staff. What have you done to make sure your employees as well as your sales agencies carry such a mindset when delivering the message of your products to customers?
Unlike most businesses who focus on how to sell as many products as possible, I always try to develop the human factor before reaching for financial gains. And by "human" I mean both the staff in our company and those in our agency network. Before worrying about their knowledge of the product, the first thing I want for anyone working for, or with Weilaiya is to feel assured and comfortable. Being assured because the company provides everything they need to run the business smoothly, and happy because the company gives them trainings, not only in their profession, but also in achieving a high-end lifestyle and mindset that improve both their life and work quality.
When dealing in luxury goods, an optimal business requires those who run it to fully understand the products before putting them on the shelves. To achieve this, we try to provide our staff and agencies with the luxurious, 5-star experience through various activities, and by doing this, give them the perception of what high-end quality is and help shift their service mindset in the appropriate direction. We've also organized many field trips to Weilaiya's headquarters in China, visiting the factories where ingredients are processed, and end-products are made. This is how the people of Weilaiya feel the "happiness" spirit of the corporation, and experience firsthand the high standards currently in use. Another thing that I take pride on is that all Weilaiya's business partners are treated as brand ambassadors. The heads of our top agencies in Vietnam are all very influential figures on the social network, who also receive our support in building their personal image and brand.
What has been the most valuable experience for you throughout your business journey?
Since the human element is my focus, the most valuable experience for me is that of human emotions. In working with others, there are some you can convince and change their mind, but also some you cannot reach because of their different mindsets. The emotion nuances, the thinking and perception of my employees, associates, partners… that I met with have taught me a great deal on how to communicate with and evaluate a person. I realize that an organization will run smoothly if everybody understands and shares the same vision. And as long as people have the passion and commitment to the company, I will put my time and effort into training them, giving them the opportunity to learn and grow, just as what I did in our early days, forming a core leading team who share the same vision as mine. Business for me is not about the production gimmicks, but the unity of the collective.
What do you see as the advantages of a businesswoman, being one yourself? And how have you put these into use?
I suppose a businesswoman's strength lies in the warmth she gives out. Emotionally and psychologically speaking, women often find it easy to touch the heart of their associates and partners. And for me, kindness is everything. This is reflected in my management principle, wherein I treat everyone around me with utmost warmth and sincerity. I am proud to say that those who have come and decided to stay by my side never had to change who they are to meet my requirements. I'm flexible and easy-going, but I also have certain standards that, if everyone can come to terms with, will make it comfortable and convenient for us to work with each other. All I do is help people recognize what they truly desire, and whatever changes they make afterwards are based solely on their renewed perception and need.
As a businesswoman, what were the most memorable milestones over the years that you will always be proud of?
The first one would be when I became the exclusive and only worldwide representative for Weilaiya. The brand's founders recognized the vision and long-term commitment within me and offered me the opportunity to become a part of the brand instead of simply a partner. With this role, I can have my say in building the development course in various markets for all of the company's limited-edition products. The second milestone was when Weilaiya made it to Top 10 favorite products by Elle Vietnam despite having been on the market for only a short time. I am extremely proud of this, for it is the proof of our efforts, myself and all my partners, over the years. That being said, this is only the 5th year of Weilaiya in Vietnam. There are still many hardships lying ahead, but I'm always on the ready to embrace them as an inevitable part of business. With all the experience I have, I hope to deliver the best products and services to Vietnamese customers. Therefore, although a small and inferior market when compared to other countries in the region, I believe that with its current success and growth speed, Weilaiya will earn the love and support of Vietnamese customers, and that the business model in the Vietnamese market will become the typical model for the corporation's successful globalization.
From your own experience, what is the right mentality for a woman to become a businesswoman or manager? Is there an optimal time for a woman to begin their start-up career?
They just need to prepare themselves mentally. Many companies out there are in need of talented, mentally balanced, and passionate managers. On a side note, women should also have a dream for themselves and work towards it, instead of going for the safe choice of a mere job that pays them enough. The optimal time for a woman to begin their start-up, in my opinion, is when they have the most relationships. That is when a woman learns the most in business, from the experience and lessons that those around them offer. In my case, I learned from my partners, who I always listen to and feel grateful for. In addition to the leaders in our parent companies, who are always there to guide me, and who I always consider my teachers, I also learn from everything that happens around us every day, for as humans, we may know a lot, but we never know enough.
Are you satisfied with your current life as a businesswoman? Is there anything you wish to do better?
Some people might feel they don't have enough time for their family or lonely on this business journey, but as of now, I am very happy with my choice. Recognizing the importance of time, I always try to use my time budget in the most useful way, and whenever I stumble across an obstacle, I won't hesitate to share it with others and seek their advice. As a matter of fact, my job is quite flexible, and I can even work or meet with my partners at home. I believe that aside from making choices, we should also take the initiative to organize those choices in the most appropriate order. Although, honestly speaking, I do feel like the company is growing out of my hands at times, which makes me feel overwhelmed despite having predicted what may transpire. I am trying my best, now more than ever, with the strong belief that once I've overcome this period of rapid business expansion, it will become the steppingstone for the development stages later on, and nothing can trouble me anymore.
So, in those times when you feel overwhelmed, how do you think and act?
When I feel that way, I'll go to sleep or take a bath (Grinning). I'll indulge in even the smallest things to put my mind at ease, especially a bath, when I get to use and reflect on my products. Who knows what amazing ideas may spring out, or what story may be inspired for our next products during those wind-back moments.
Has there been any change in your goals in life before and after you became a businesswoman?
They have never changed, before and now. And that goal is to make everyone feel happy to be around me.
What advice would you offer to women who yearn for a start-up business and want to follow in your footsteps?
First and foremost, no matter your profession, only do what you love. Fail to do that and you will not last long in the job. And if you want to earn a big paycheck, you will also have to make big preparations, financially, mentally, and socially. Everything has to be on the same level so that your dream can soon become a reality.
A young business will have to face a lot of difficulties if its owner lacks experience, but experience will come when you learn from those who treaded this path before you. Keep on learning every day, from everything and everyone, every time you have the chance to. The next advice, a business owner must always be prepared to suffer the losses and be the first one to accept the consequences and deal with the aftermath. Sacrifices must be made. And lastly, if a woman is to do well in business, she has to control her personal emotions, yet you can still entrust your emotions to those you believe in and feel comfortable to express your opinion to.
Text: J.V, HĐ – Translated by HÒA TÔN – Creative Director: HIEPLEDUC Photo: Linh B52 – Makeup: Hàng Thanh Thiện – Hair: Bi Hà – Stylist: Linhlyn
Copyright© All Rights Reserved.
Read more:
Comment