If "life is a gift", every business owner will hope to receive a rewarding gift on their career journey. And businessman Dane Fort – CEO of FLG Vietnam, always believes that, in return for his contributory efforts, he will receive the greatest gift as every person in Vietnam enjoys physical fitness from a healthy lifestyle.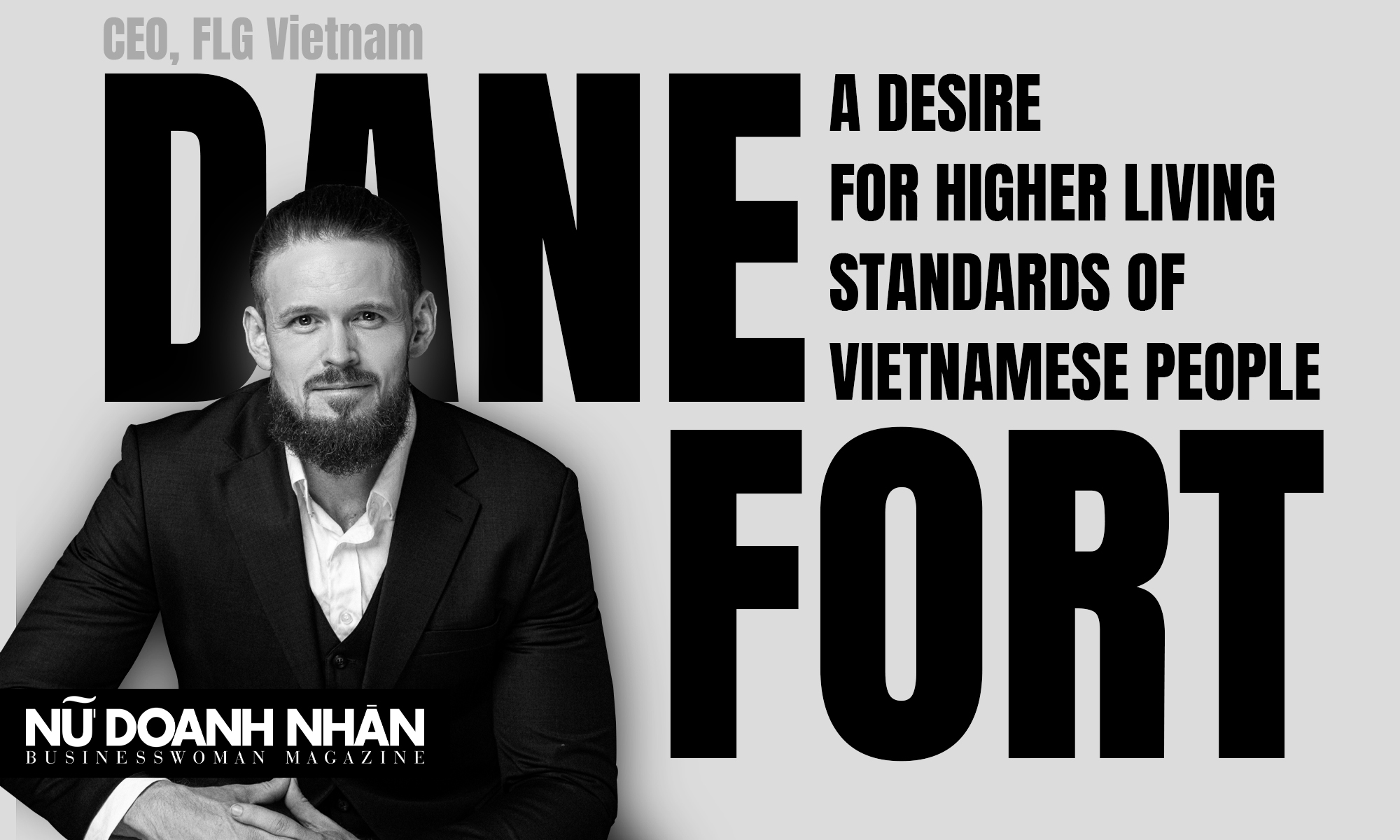 Greetings Mr. Dane Fort, CEO FLG Vietnam after a year of running the business under the impact of the Covid-19 pandemic, how did you and the leadership team steer the corporate ship through such turbulent times?
In the face of the pandemic, we have developed an internal set of principles that every member of the staff abides by – KALI: Kindness, Authenticity, Love, and Integrity. Of these principles, integrity and kindness have proven most useful to us during this time. Whenever there is a tough decision to make, everyone in the company, including me, has to consider the ultimate goal that we set out for and keep it in mind. I highly encourage an open and honest communication among the team in everything we do, as well as kindness towards our customers. We always tell the truth when it is needed to solve a problem. And in order to so, I always try to empower my staff and have faith in their decisions. It is their collective effort that has given me strength and inspiration to get through this turbulent time.
In the past year, we have noticed that FLG has deployed several community-oriented activities in order to raise public health awareness. Have these activities lived up to your company's expectations in terms of financial returns?
Each and every one of our activities is an essential part of a large-scale investment plan. In doing so, our mission aims to make changes in the lives of nearly 100 million people in Vietnam by 2025. Why? Because at the moment, the majority of the population do not have access to preventative healthcare, that is, disease prevention measures, which has led to an increasing fatality rate due to chronic diseases over the past decade.
The community activities are based on our services, so naturally, providing them comes with a financial gain. How big that gain is, however, depends on service quality and brand coverage. Therefore, our focus in the meantime is to maintain a leading position and introduce fitness and preventative healthcare to much of the population. Although this may lead to revenue deficit in the short term, I believe that the financial results in the long term (not to mention the societal gains) will be massive. From our attempt at a Guinness World Record, to the limitless digital content offered by California Fitness & Yoga on various social network platforms and the LivWell app to get people more physically active, we are constantly creating opportunities to gain access to fitness services in the easiest way possible.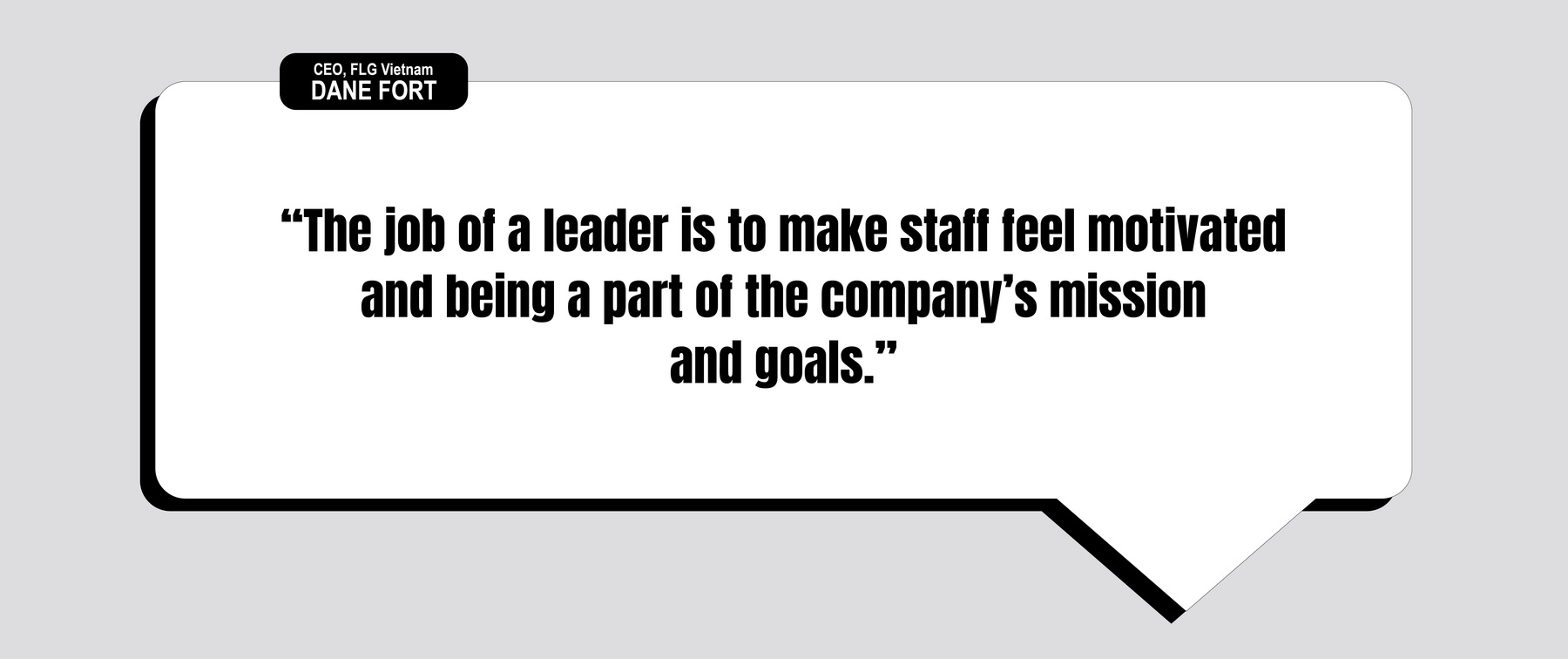 How would you describe the future that FLG envisions for the health, fitness, and lifestyle industry in Vietnam? Does this anticipation make you more optimistic or cautious in running the business?
My philosophy of life and of running businesses are somewhat similar, that is, one should run a business with a mentality of abundance, just as one should live. I believe that there is an equal chance for everyone, including those in this industry. Seizing the opportunity, however, would require hard work, tremendous effort, and extreme focus.
We are on the way to a wellness revolution, and the Covid-19 pandemic last 2020 has served to accelerate it. People have become more aware of the importance of health and fitness as the pandemic spreads. In an effort to make fitness more accessible to the mass population, California Fitness & Yoga is collaborating with several key partners to expand its range of fitness services, with a goal to cater for every age category and preference.
I believe that when combined, these key elements will amplify each other and make for an exciting future for the health and fitness industry. Therefore, while staying aware of the circumstances, we manage our business with financial integrity, while looking at prospects and making the bold moves that we believe will help California Fitness & Yoga reach the lives of nearly 100 million people in Vietnam.
So, what do you consider to be the prerequisites for a business' resilience in the face of hardships?
A fascinating question, especially in the current situation. I can tell you the two indispensable qualities of a business owner: vision and operating principles. A business also needs a team with a well-ingrained ownership mentality, especially when facing difficulties, who exert themselves not only to maximize their potentials and values, but also for the overall development of the company. And finally, the business innovative spirit. It does not matter if you are a leading company or not, only through continuous innovation can you stand firm in the face of hardships and avoid being overtaken by your competitors.
How exactly has FLG and the California Fitness & Yoga brand adjusted its business strategy to fit in this new period?
We have made some quick changes and continue to adjust ourselves day by day to adapt to the current situation. To list a few outstanding new directions, we are collaborating with several partners to enhance interaction with our members and customers. At the same time, we continue to develop our core business by providing added values for over 250.000 members, including international standard staff service and state-of-the-art facility and equipment. For example, we have recently published a series of fitness instruction videos called CALIxHOME to encourage our members to remain active even when staying at home; the LivWEll app provides advanced exercises while promoting interaction among our members; the TiNiFit program, in cooperation with TiNiWorld, inspires young children to exercise and helps change the entire family's attitude towards physical fitness; there's also a nutrition counseling program for our members, since nutrition plays a crucial role in staying in shape and building a good health.
It is obvious that, through all these innovative strategies, many of the services we are providing are through strategic partnerships. This is perhaps our biggest shift ever since the pandemic broke out. In particular, our main operation at the moment is offering free digital services to everyone, which we would never have thought of just 2 years ago. The circumstances are changing fast, forcing businesses to react and adapt in a timely manner. It is the continuous innovation mindset that has kept California Fitness & Yoga alive and well. Despite intermittent periods of social distancing, we always reopen to a record number of both revenues and member "check-ins" at the gym.

What was the biggest pressure you had to face as CEO over these years? How did you manage to overcome it?
Perhaps the biggest challenge for me as CEO is to find out what I really want to do for the company and for the health industry, recognize what has taken us this far, what we need to change to continue growing while balancing out our vision and principles with shareholders' needs through every stage. Maintaining balance, per se, is a complicated and rigid problem that almost every CEO has to ace. To overcome this pressure, I have learnt to make myself comfortable when the situation is not. I have also built a leadership team around me who share my philosophy and direction. This means that every hour I spend working them is worth 30 – 60 days of smoothly executed operation that I do not need to be directly involved in. This is indeed an extremely helpful method.
Is your leadership philosophy inspired by anyone? What are your top principles in management?
I cannot say for sure who or what has inspired my leadership style, which may very well come from my personal experience. To sum up, there are 3 management principles that have proven most useful to me over all these years. First is the inverted pyramid method, which means that the front-line staff, who work in direct contact with our customers, will be the ones deciding our direction, what we need to do. The leadership team then act as supporters whose job is to make sure resources are properly distributed to achieve those goals.
Second in priority are the serendipitous collisions, that is, random conversations and exchanges. I and my associates always try to do this as much as possible, because these laid-back exchanges will get everyone closer to each other and help us focus on the common goal. In order to achieve this, we build our office as an open space without partitions and cubicles. We host team parties right in the office and organize meet-ups to let the higher-ups blend in with the file and rank, perhaps even getting to know a fellow colleague who is not in the same line of work or in the same branch.
Lastly, a positive mindset among the board of leaders. We currently have over 3.000 direct leading positions, whose responsibility is to help our staff think and work on the basis of empowerment, engagement and collaboration. It is the job of a leader to make people feel motivated and that they are a part of the company's mission and goals.
What policies have you implemented to win staff commitment, especially talented ones, in the challenging situation that the market is facing at the moment?
Richard Branson once said: "Train your people so they can become your competitor but treat them so nice they never will." I am quite a fan of this saying and has been trying to apply it. We maintain a promotion policy for staff with an ownership mentality and give praise to those who come up with brilliant initiatives. Breakthrough encouragement and reward are the basics of personnel management. We are always on the look-out for new ideas and have never fired or criticized anyone for trying their new ideas and failing. In fact, people often leave the company because there is nothing new for them to try rather than the opposite.
Open information sharing and incentive policies are not to be overlooked, especially the market hits the low notes. During the first 7 months of 2020, despite the impact from Covid-19, we paid a total of over $7 million bonus to those with outstanding performance. If the company is on the way up, everyone will benefit from it. Similarly, when there is an adjustment or a new policy to implement, we always make sure that it is clearly and openly communicated to everyone, be it our staff, suppliers, or stakeholders. This creates a sense of belonging for everyone, and they will support us and help us through any difficulty.
What are the standards that FLG applies to determine staff promotion and appreciation?
As I mentioned in the beginning, anyone working at FLG is familiar with the KALI behaviors. This is the foundation for our conduct towards colleagues, partners, members, and customers in our every business model, from fitness clubs to beauty clinics. In addition, a prospective staff must be one who believes in the mission we are pursuing. I want to work with people who have a strong faith in our wellness mission and what we are doing to improve the living standards of Vietnamese people.

After over 14 years running the business, what do you think are the greatest benefits you have enjoyed when working in this industry?
Speaking of the benefits I have enjoyed over these years, I'd like to tell you about my weight loss journey. I use the same services that my company provides and look at the results I have got today. I feel healthier, both physically and mentally, and enjoy a real life.
We want to reach people to help them live a longer, better, and more meaningful life in every second of it. I feel most satisfied to meet with club members and listen to how California Fitness & Yoga has changed their lives. I still bump into those who used to be a California Fitness & Yoga member 14 years ago and hear they story of how exercising has changed them as professionals, as parents or as friends.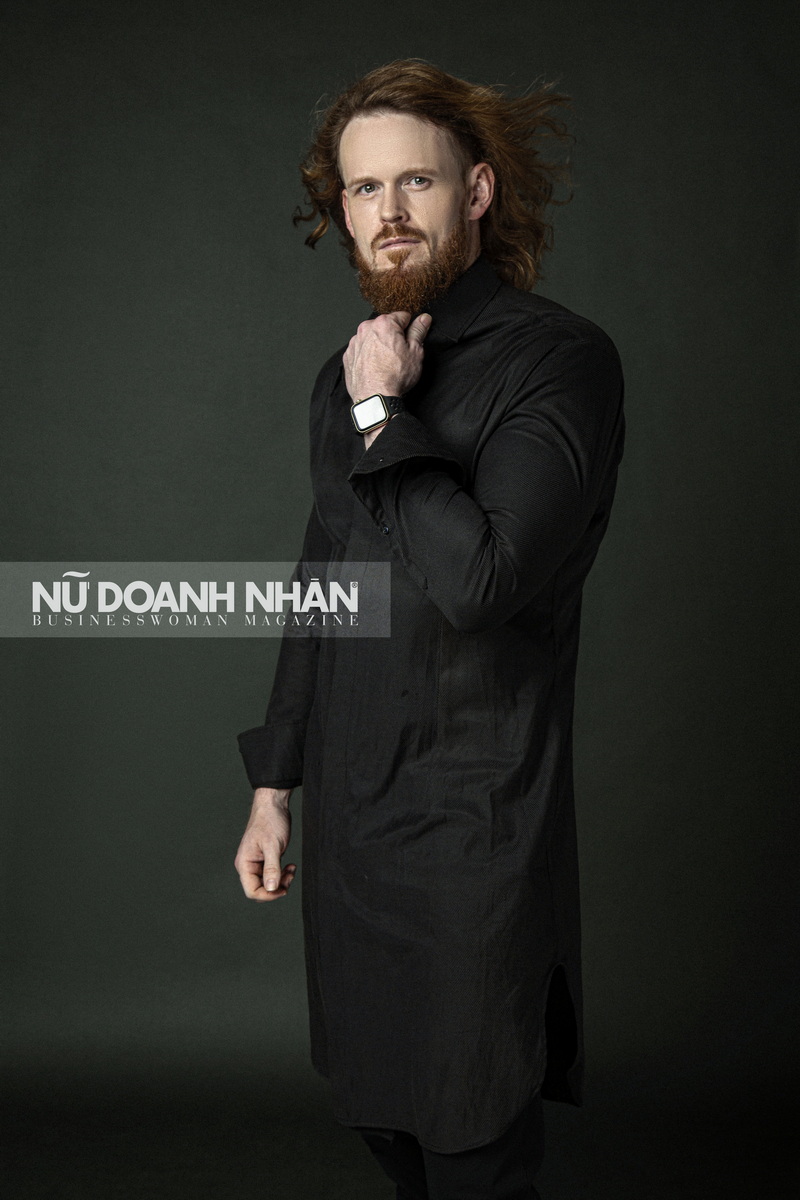 You must have come across a lot of Vietnamese businesswomen in your field of work, what impression do you have of them? As far as physical fitness is concerned, do you think that they have a sense of a healthy lifestyle?
It is not my right to judge what women need and do not need. There is no gender difference at California Fitness & Yoga. From a personal viewpoint, I see Vietnamese women as iconic business and leadership figures with many cases in point. There can be a few reasons for this, but I believe it is mostly cultural. Vietnamese women are quite smart, and they are gaining more and more access to higher education, while having powerful drive and a particular concern for health. Most of their decisions are based on long-term implications rather than short-term gains.
In our company, these are also the aspects that we look into to pick out the best female leaders, and also to provide the best service to our female customers and allow them to achieve what they want. At the moment, nearly 50% of our leadership positions are filled by women, the trend has accelerated over the past 5 years and surely in the future as well. Meanwhile, over 60% of our current members are women aged 18 – 70. Our end goal is to be there for them, no matter what they need or where they are headed to.
In the urban pace of life, plus the pressure from the pandemic, what would you give as an advice to women to keep their lifestyle in check? What are the first 3 things they should do to begin a new and positive lifestyle?
My advice is probably the same as what I usually tell my staff at FLG Vietnam. There was a time when I weighed over 150kg, and I made it a priority to change my life because I did not want to fall behind my children as a parent or my team as a manager (especially during quarantine).
To keep your lifestyle in check, you must try and make 3 major changes, be more physically active, adopt a consistent diet and routine, and finally, keep stimulating your mind. The modern life can put a lot of pressure on us, but I do not find any reason not to invest time in ourselves, which in turn gives us even more time. I have become a better father, a better professional, and an overall better person since I found courage to change my life in this way.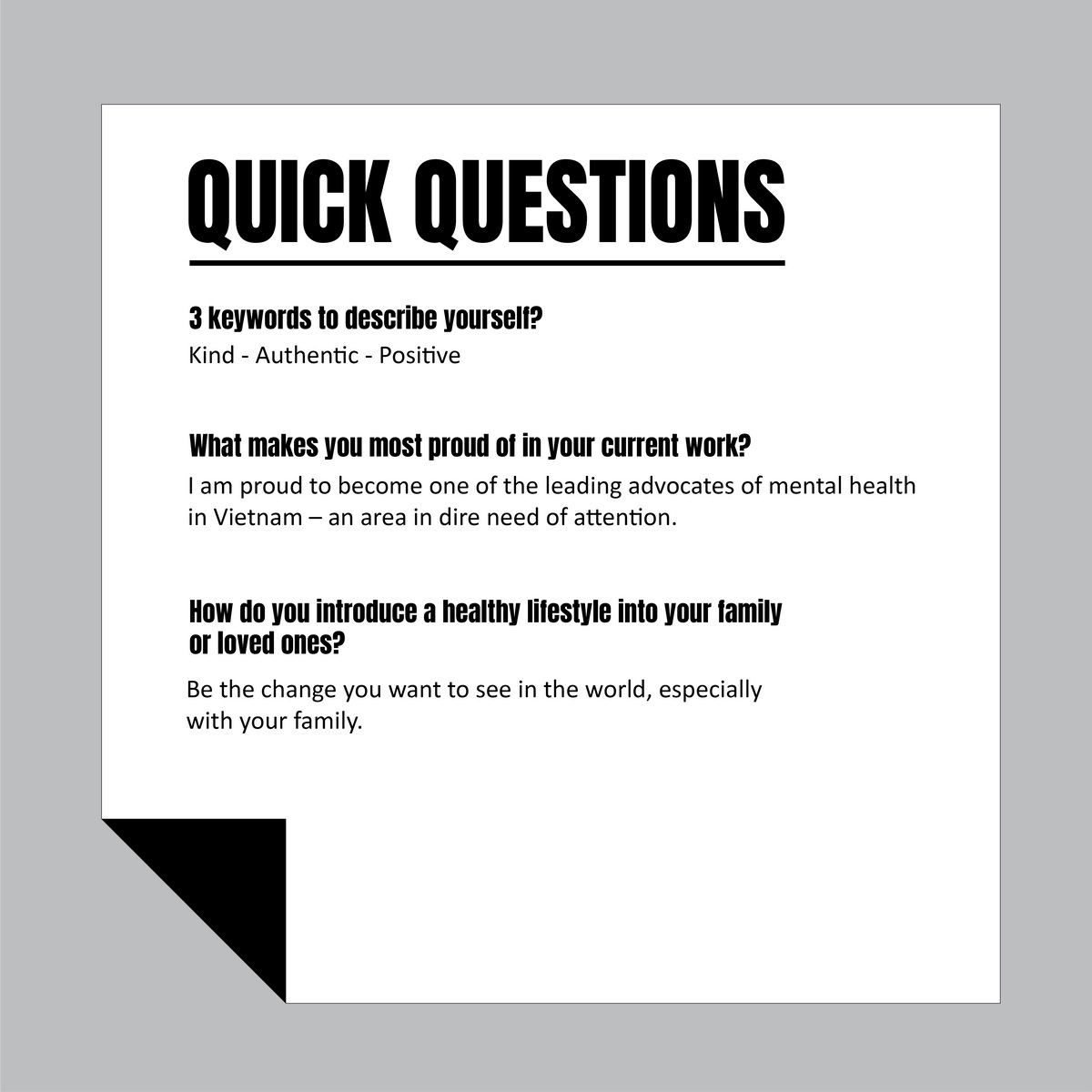 Text: JENNI VÕ, HỒNG ĐẶNG – Translated by HÒA TÔN – Creative Director: HIEPLEDUC – Photo: THAC TRUONG GIANG – Stylist: DMYTRO GUCHKO. Copyright© All Rights Reserved.
Read more:
Comment